PA Nike Air GINSENG Huarache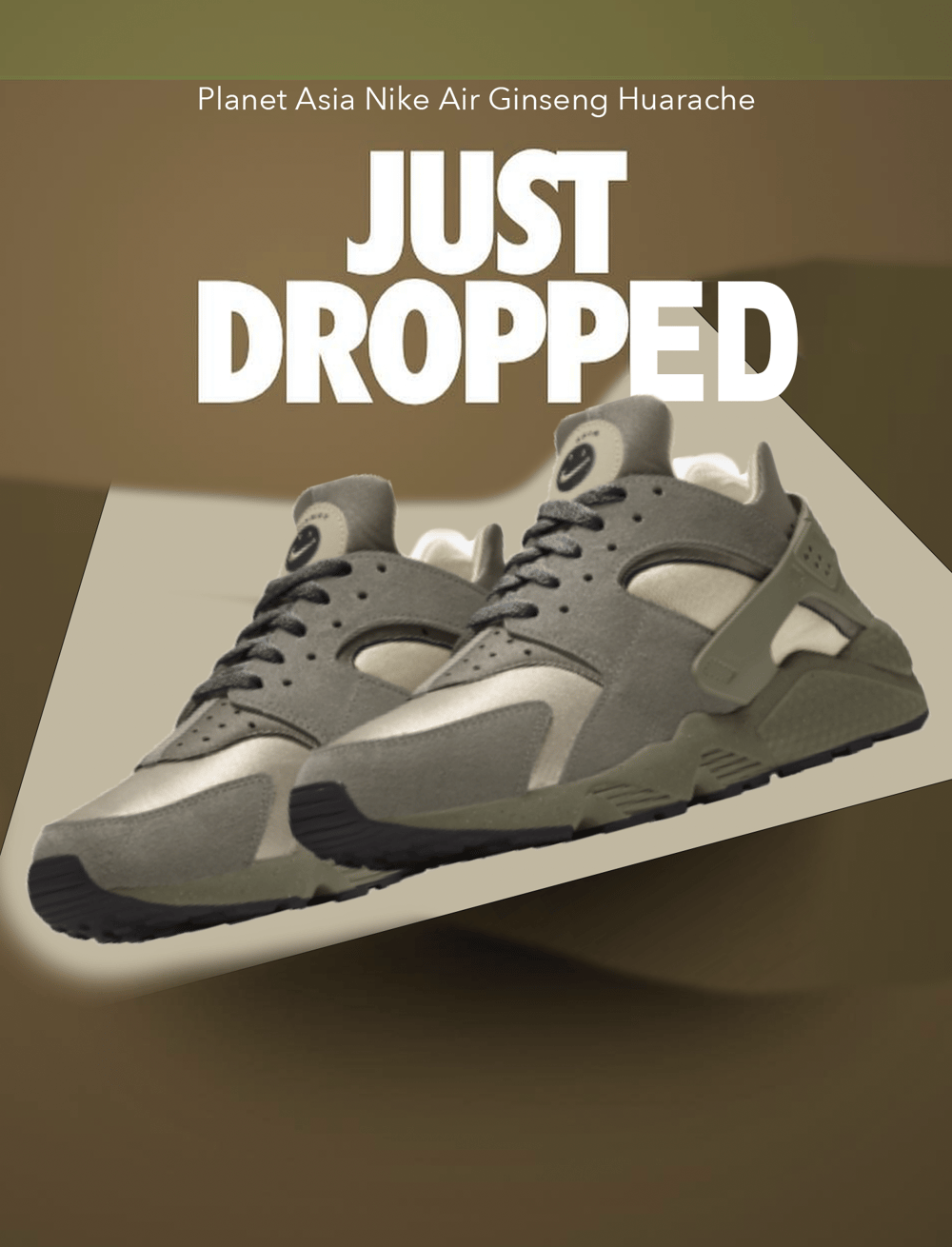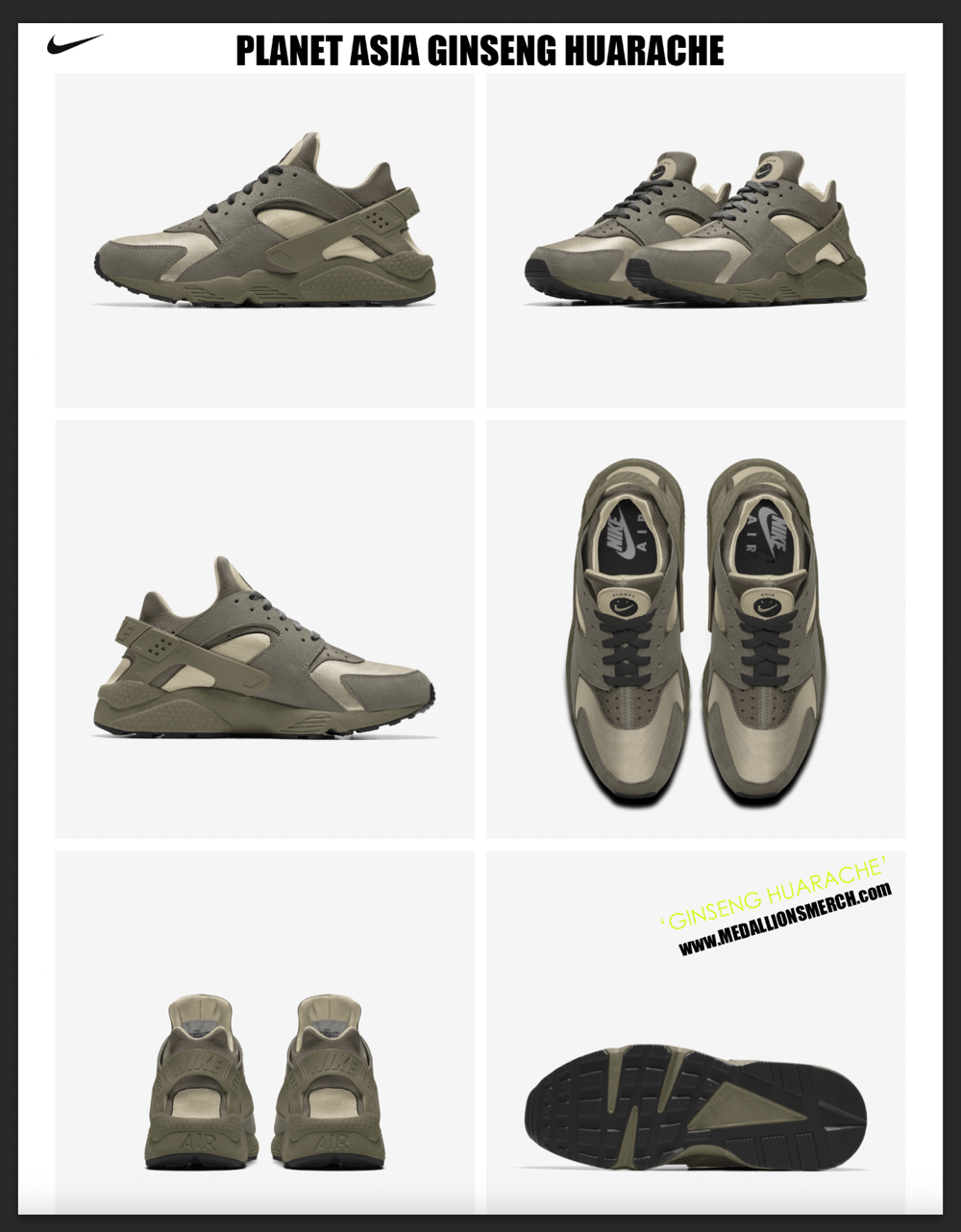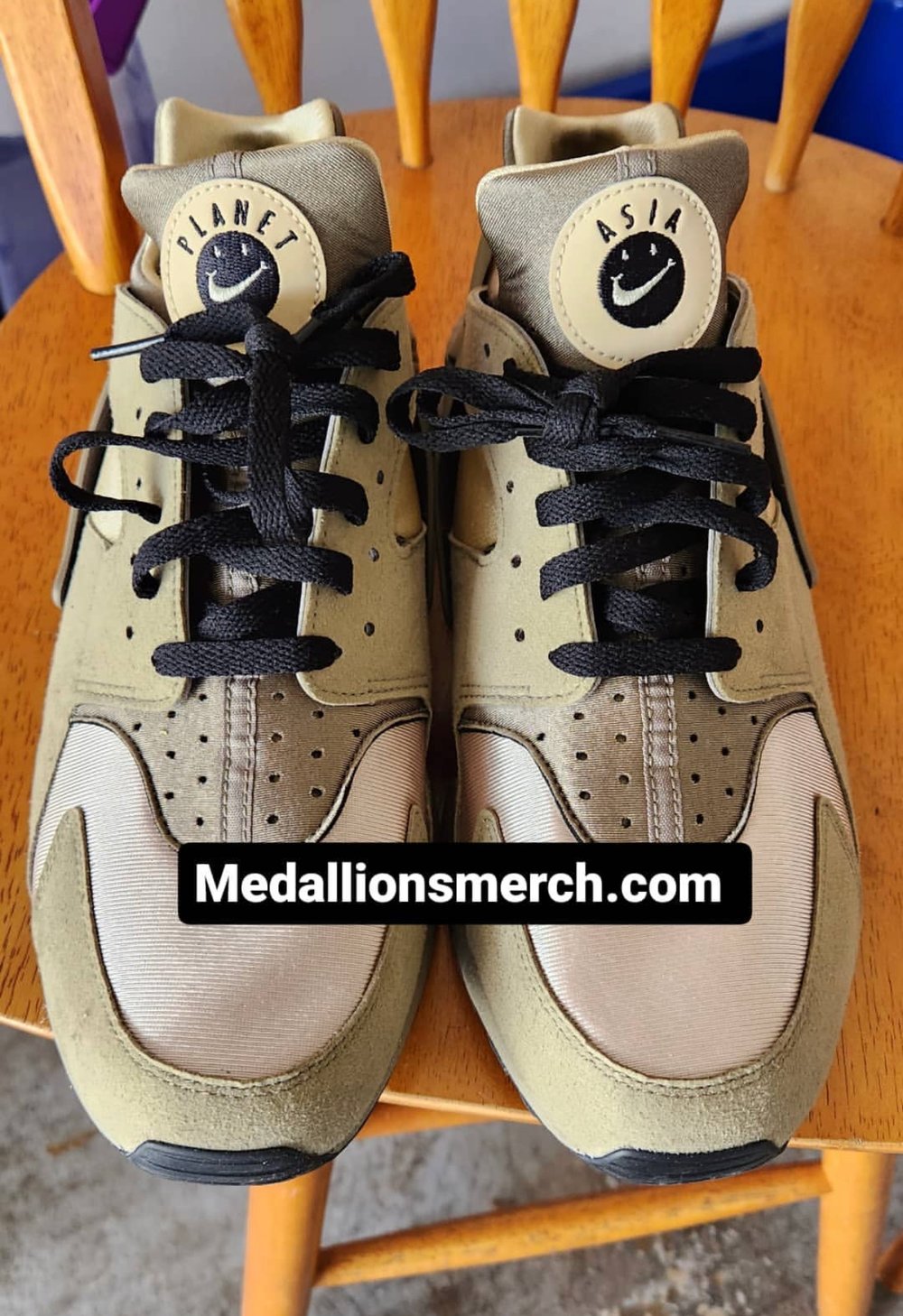 The PA Nike Air Huarache has been a legend on the tracks and now a legend on the streets. The classic P.A. Huarache has been exclusively designed by P.A. in a new color-way with a olive green tongue base transitioning into a Light sand brown eye-stay, PLANET ASIA swoosh on the front, laces & black outsole with a clean overlay green strap.
Have you hugged your foot today? Don't stop there. Bring your feel-good vibes to the ridiculously comfortable icon. The P.A. Huarache has supple suede for a throwback classic look. Then, top it off with a signature PLANET ASIA swoosh on the front patch. Whatever you choose, it's gonna feel good and look fly bragging rights for your feet. We recommend sizing up one half-size from your usual size for the best fit.
This has never been done in the Nike Air Huarache line.
Welcome to a new way of wearing these P.A. Huarache in your own style! The P.A. Huarache are sure to turn heads in this new color pallet with a hint of olive green upper eyestay & backtab don't forget to take a look at the clean black midsole.
ONLY 500 SNEAKERS will be sold worldwide grab yours before they're sold out!
Exclusively available here on our site.
Make sure to tag us on Instagram @MedallionsMerch
Colors:
Olive Green
Sand Rattan Brown
Olive Green midsole
Black outsole
ACTUAL SNEAKER COLOR on last photo
Sizes are available for both men and women.
No Refunds or exchange these are limited edition collectors items.
PLEASE READ
Sneakers will arrives in 2 weeks. These are custom made order. Order in advance if your ordering a gift, Thanks for shopping on MedallionsMerch.com